Ever wonder how a light bulb works? Or even how to build a robot? Well, our students learned BOTH of those things!
Monday we learned about the basics of electricity- wire names, battery charges, voltages, stored energy…all of that good stuff! We became a little distracted because we accidentally lit up an LED. We spent the rest of the class learning HOW we did that. It was entertaining to say the least 🙂 On Tuesday we started our journey with a question, how to create the greatest reaction by only using seven mystery ingredients?  Our goal was to create a pop cap rocket of our own design to launch it as high as possible into the sky.  After multiple concoctions, theories and trials we found the best solution, a mixture of Alka-Seltzer, baking soda, and vinegar.  We decorated our film canisters with stickers and glitter and pitted them against one another in this ultimate pop cap rocket showdown. Wednesday we worked on programming. We used littlebits and created functional fans, lights, a phone, and other neat things. The second half of the class we created a functional windmill as well as a flashing light using the information that was learned earlier in the week On Thursday we did a lot of chemistry. We learned about polar and non-polar molecules using coffee creamer and different types of paint. We also did potentiometer using the graphite of pencil lead. On our last day together we worked on a computer program and then used that information to create tangible electronics. We presented "Mary had a Little Lamb" on a circut board. How neat is that?!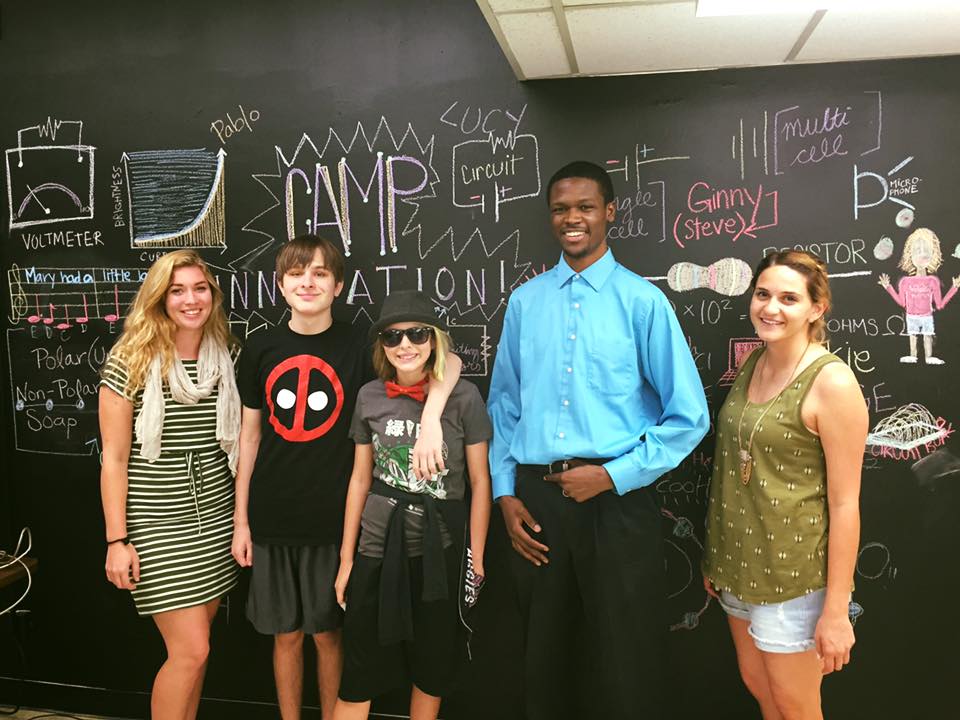 Join us next week for part II of our Camp Innovation! Last day to register is Friday, July 10!
Thank you Mickie Byrd for teaching Session I AND Session II! You are a rockstar 🙂

---
Like us on Facebook: https://www.facebook.com/seadacademy
Follow us on Instagram: @SEAD_Academy
Follow us on Twitter: @seadacademy
Until Next Time, Friends!