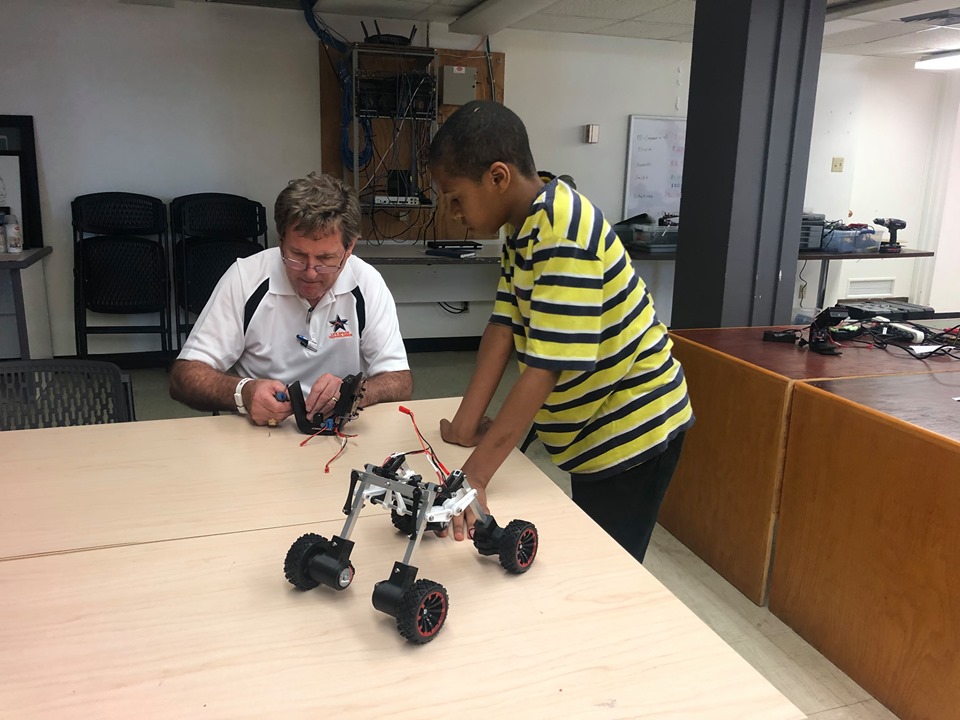 The end of the summer is drawing near which means SEAD Academy is coming to a close as well. Over two weeks, the SEAD Gallery was filled with the sound of young voices and laughter as students observed the art on the walls, worked in teams, and enjoyed a multitude of snack breaks along the way. The distinct energy these students brought allowed anything and everything to become fun- a skill I believe the world often forgets.
Thanks to our incredible leaders who taught each camp, foam board became Smart Homes worthy of a king and metal rods became DSTR Rovers that would some day make it to the moon. As we come to a close and look forward to next summer, I hope we all can to sit back and look at the future through the eyes of a child- with wonder and creativity.
Thank you to all of our sponsors who made this time possible!
Sincerely,
The SEAD Academy Team